"The opposite of love is not hate, it is indifference."
~Elie Wiesel

In the wake of the tragedy that occurred at the Tree of Life Congregation, Jewish communities nationwide are standing in solidarity with our friends in Pittsburgh. Please join us in participating in the Go Fund Me Campaign for this sacred community.
Your contribution will go directly to the Tree of Life congregation to help them rebuild and to support the victims and their families.

We are so deeply appreciative of the outpouring of support we had at our Interfaith Vigil on Tuesday evening, October 30. Thank you to the many congregants, community members, clergy, leaders of faith, police officers, fire fighters and elected officials who walked into our Sanctuary determined to stand together and love and strengthen one another. If you were not able to attend, or simply want to hear the inspiring words and beautiful music from the event, here is the link to the streamed video.
OUR MISSION
B'nai Shalom of Olney is an egalitarian, Conservative Jewish congregation, committed to enhancing life through prayer, religious education, Mitzvot, community outreach and social action. We join together to share in one another's Simhot and sorrows. It is our goal to meet the diverse spiritual, religious and social needs of our members with the framework and traditions of Conservative Judaism. We nurture our Judaic growth through engaging educational programs for children and adults. We strive to further the causes of the Jewish people and the State of Israel. We build unity with our fellow Jews and the community at large in the spirit of love and respect.
EVENTS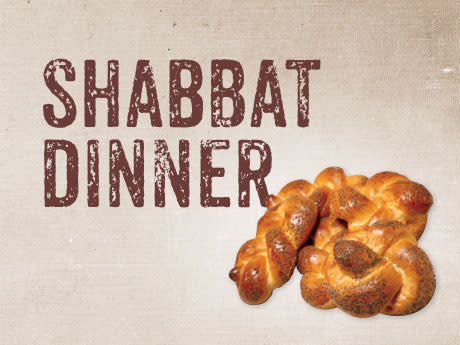 Click here to see our 2018-2019 Congregational Shabbat Dinner Series.
_____________________________________________________________________________________
Vodka & Latkes Celebration
Saturday, December 15, 8:00 p.m.
Click here to register.
_____________________________________________________________________________________
Click here to RSVP.
CONTACT US
---
Contact us for information about our community and membership
opportunities
B'NAI SHALOM OF OLNEY
18401 Burtfield Drive, Olney, MD 20832 [MAP/DIRECTIONS]
Administrative Office: 301-774-0879 Fax: 301-774-3992
Religious School Office: 301-774-9323
Early Childhood Office
: 301-570-0699
---
The Chai Circle helps make it possible for B'nai Shalom of Olney to subsidize membership commitments and/or Religious School tuition for anyone who wishes to be a member of our congregation but is not able to afford it. This is an important facet of our long-standing commitment to making our community open to all who wish to be a part of it.
Levels of Giving
Chai (Circle of Life)- $5,000 +
Gibborim (Heroes)- $2,500-$4,999
Bonim (Builders)- $1,000-$2,499
N'deevim (Donors)- $500-$999
Tomchim (Contributors)- $18-$499
Please click here to donate.
---

Please click here to access B'nai Shalom Live Streaming
__________________________________________________________________________
Click Here for more information about YES!
_______________________________________________________________________________________
Regal Judaica Shop at B'nai Shalom of Olney will be having NEW regular hours beginning October 16.
Sundays - 9:30 am - 12:30 pm
Tuesdays - 10:00 am - 12:00 pm
Wednesdays - 5:00 pm - 8:00 pm
OR always by appointment 301-774-5236
All Events
Kiddush Konversation


Shabbat, Dec 15th

12:30p

to

2:00p




State Senator Ben Kramer (D-19) will join us to discuss the upcoming Legislative Session in Annapolis, MD

Vodka and Latkes


Motzei Shabbat, Dec 15th

8:00p

to

11:00p




Join HAZAK, Women's Circle & Men's Club for this favorite event! Join us for a night out with friends, vodka, latkes and toppings, delicious desserts, as well as Israeli dancing! Cost: $15 per person with an RSVP by December 12. $20 per person at the door

Social Justice Committee Meeting


Sunday, Dec 16th

12:00p

to

1:00p




ECS Music Class


Wednesday, Dec 19th

10:00a

to

11:30a




Religious Committee Meeting


Thursday, Dec 20th

6:30p

to

8:30p




Eat, Learn, Pray


Shabbat, Dec 22nd

9:15a

to

12:00p




Tot Shabbat


Shabbat, Dec 22nd

11:15a

to

12:00p




ECS Winter Playdate


Wednesday, Dec 26th

9:00a

to

11:00a




Men's Club Library of Congress Tour


Thursday, Dec 27th

10:00a

to

12:00p




Take a tour of "Baseball Americana" exhibit, which focuses on the history of baseball in America and has one-of-a-kind artifacts. It is beautifully organized and a great deal of fun, complete with videos, photos and a center portion of the exhibit designed to look like a baseball stadium. There are even pictures of the 3 Jewish stars of Major League Baseball, Hank Greenberg, Sandy Koufax, and Moe Berg.

No Evening Minyan
Monday, Dec 31st (All day)

---
B'NAI SHALOM - NEWSLETTER
We invite you to read our monthly Newsletter.
Click here to view our previous Newsletters or to have the Newsletter sent directly to your inbox!
FUNDRAISING FOR BSO
Support BSO & ECS by starting your shopping at smile.amazon.com and Amazon will donate 0.5% of the price of your eligible AmazonSmile purchases.
Sat, December 15 2018 7 Tevet 5779