EAT, LEARN & PRAY: Next Service on Saturday, November 17 at 9:15 a.m.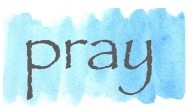 Date - November 17 Time- 9:15 a.m. – 10:15 a.m.
Come partake in breakfast and engaging discussions led by Rabbi Rosenberg. Please RSVP here.
EAT, LEARN & PRAY will add meaning to and elevate your Shabbat. Following discussion and breakfast is an abbreviated Shabbat morning service.
Since there is a Kiddush provided within Eat, Learn & Pray at 9:15 a.m., there will be no Kiddush following services.
Sat, December 15 2018 7 Tevet 5779