ABOUT OUR CLERGY
Rabbi Scott Hoffman
July 2019 -Present
Email: rabbihoffman@bnaishalomofolney.org
Rabbi Scott Hoffman was born and raised in Silver Spring, Maryland. He grew up in Shaare Tefila Congregation, where his passion for Judaism was nurtured by many people, most notably Rabbi Martin Halpern z"l and Cantor Gershon Levin z"l. He was a participant in the International Bible Contest in Israel in 1979, one of eight high school students representing the United States. Rabbi Hoffman earned a BA in the Biological Basis of Behavior at the University of Pennsylvania in 1985, an MHL and ordination from JTS in 1991, and more recently a Ph.D. in Talmud and rabbinics from New York University. His primary academic interest is the analysis of Biblical and rabbinic texts, often in ways that are "outside the box."
Most of Rabbi Hoffman's career has been spent serving two congregations in Long Island, the Lake Success Jewish Center (1995-2007) and Temple Israel of South Merrick (2007- 2018). He is a past president of the Rabbinical Assembly of Nassau/Suffolk/Queens and has served on the boards of the RA Executive Council, the Hillel Institute for Conversion, the Long Island Board of Rabbis, the Great Neck Interfaith Clergy Association and the Black/Jewish Coalition for Justice.
Rabbi Hoffman has been married since 1989 to Phyllis Golden Hoffman, an opera singer with degrees from the Hartt School of Music (BA) and the Manhattan School of Music (MA). Phyllis has been for the last several years a teacher at PS 90, the Edna Cohen School, located in Coney Island. Rabbi and Phyllis are the proud parents of three adult children, David (25), Reuven (22) and Ethan (21).
Besides his work and family, Rabbi Hoffman's passion is running, a sport he has loved since his mother bought him Nike Waffle Trainers in 1976.
ABOUT OUR DIRECTORS
Andrew Maayan, Executive Director
Email: executivedirector@bnaishalomofolney.org
Andrew Maayan brings a wealth of experience and perspective having most recently served as Executive Director of The Woodstock Jewish Congregation in Upstate New York for three years, and Oseh Shalom Synagogue in Laurel MD before that. In addition to his professional experience, Andrew holds a Bachelor's degree in Jewish Education from Hebrew College, a certificate in Israel Education from George Washington University, and will soon be completing an MS in Nonprofit Management, with a focus on Jewish Education Administration, from Gratz College. Andrew is a native of Baltimore, and with his wife, Sally, is a new parent to an absolutely wonderful daughter named Bina.
Eve Margol, Director of Early Childhood School
Email: eve.margol@bnaishalomofolney.org
Eve Margol is an educator with 18 years' experience in the classroom and individualized instruction. She is the Director of the Early Childhood School here at B'nai Shalom of Olney. With a Master's Degree in Early childhood Education, concentration in special education, coach for Non-medicated strategies for children with ADHD and trainer for the Phono-Graphix® reading technique, Eve's guiding philosophy is to create a specialized learning environment that offers differentiated instruction and social/emotional strategies designed to help student learn and navigate their world. In addition, Eve is the owner of LinkEducation Resources which offers consultation services, training and educational therapies to meet the individual needs of students and the teams that support them. Eve lives in Olney with her husband Bill and they have two sons. Her son Cole lives in Atlanta, GA and is studying law. Her younger son Sam is a senior in college and studying Music Industry.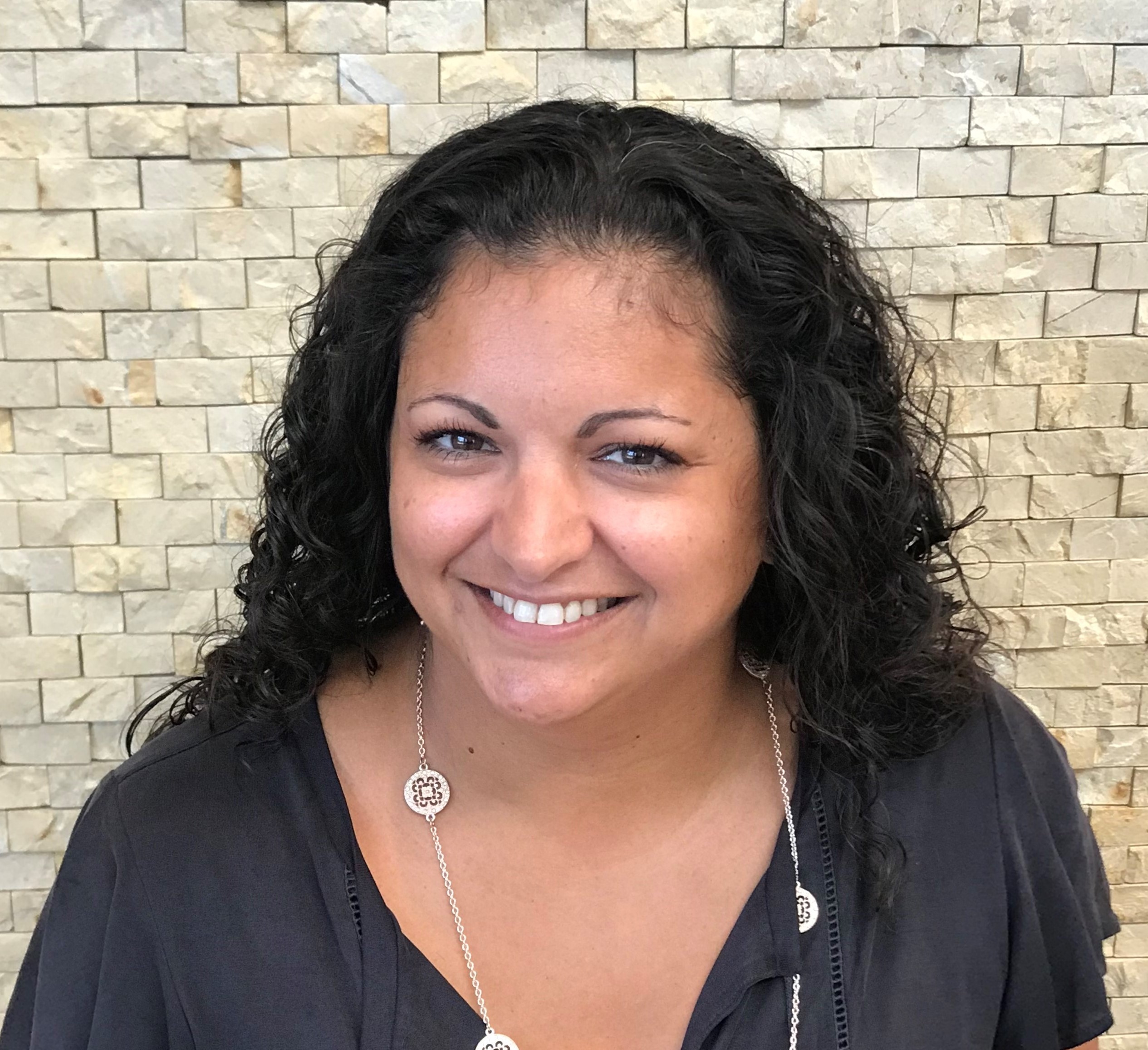 Dana Foster, Director of Education and Youth
Email: dana.foster@bnaishalomofolney.org
Dana Foster was born and raised in Montgomery County, where she attended Hebrew Day Institute and graduated from Quince Orchard High School. She spent her summers with her mother's family in Israel and was active in her synagogue, Tikvat Israel, serving as President of her USY chapter there. She went to the University of Maryland where she studied English and Social Studies Education. In 1997, she studied Holocaust history in Hamburg and Berlin, Germany as part of Hillel's "Bridges for Understanding" program.
Dana first started teaching religious school her junior year of college and has done so consistently for the 20-something years since. She worked for 10 years at the Close Up Foundation, a civics education organization, developing curriculum and training teachers from all over the country in experiential and issue-centered education. Dana lives in Olney with her husband, Christian, and their two sons, Mason and Jacob. When she isn't on sports fields cheering for her boys, she can be found listening to musicals, reading or cooking.
ABOUT OUR STA

FF
Christine Nguyen, ECS Administrator
Email: Christine.nguyen@bnaishalomofolney.org
Christine is a currently pursuing a Master's degree in Project Management, while holding a Bachelor's degree in Information Systems. She has been with B'nai Shalom of Olney and the Early Childhood School for over three years. Her wealth of knowledge and genuine enthusiasm for children is what helps drive the ECS every day. As a side hobby, she likes to use her free time exploring new recipes and walking her dogs.
Suzann Tom, Bookkeeper
Email: suzann.tom@bnaishalomofolney.org
Suzann comes to B'nai Shalom with more than 30 years of experience in the accounting and finance field. She earned her Master of Science degree in business with a concentration in Information Systems from Johns Hopkins University. Suzann and her husband, Barry, along with their son, Ryan, have lived in Olney for more than twenty years. Suzanne is very active in the community and enjoys traveling and sports when she is not working.
Fri, January 21 2022 19 Shevat 5782